The journal welcomes manuscripts for publication in the following categories: original research papers, short communications, book reviews and social news. Review Articles are accepted on editor invitation.
Benefits of publishing in Acta Botanca Croatica, include:
– free access to content to all users immediately upon publication
– authors retain copyright to their work
–no author charges prior to publication, and no charge for any reader to download articles
– all articles licensed under a Creative Commons Attribution 4.0 International License which allows others to copy, distribute, remix and build upon published work, even commercially, as long as they credit the author of the original creation (https://creativecommons.org/licenses/by/4.0/legalcode)
22-07-2022
Information regarding journal identity theft and potential fraud - please read in full!
Vol. 81 No. 2 (2022)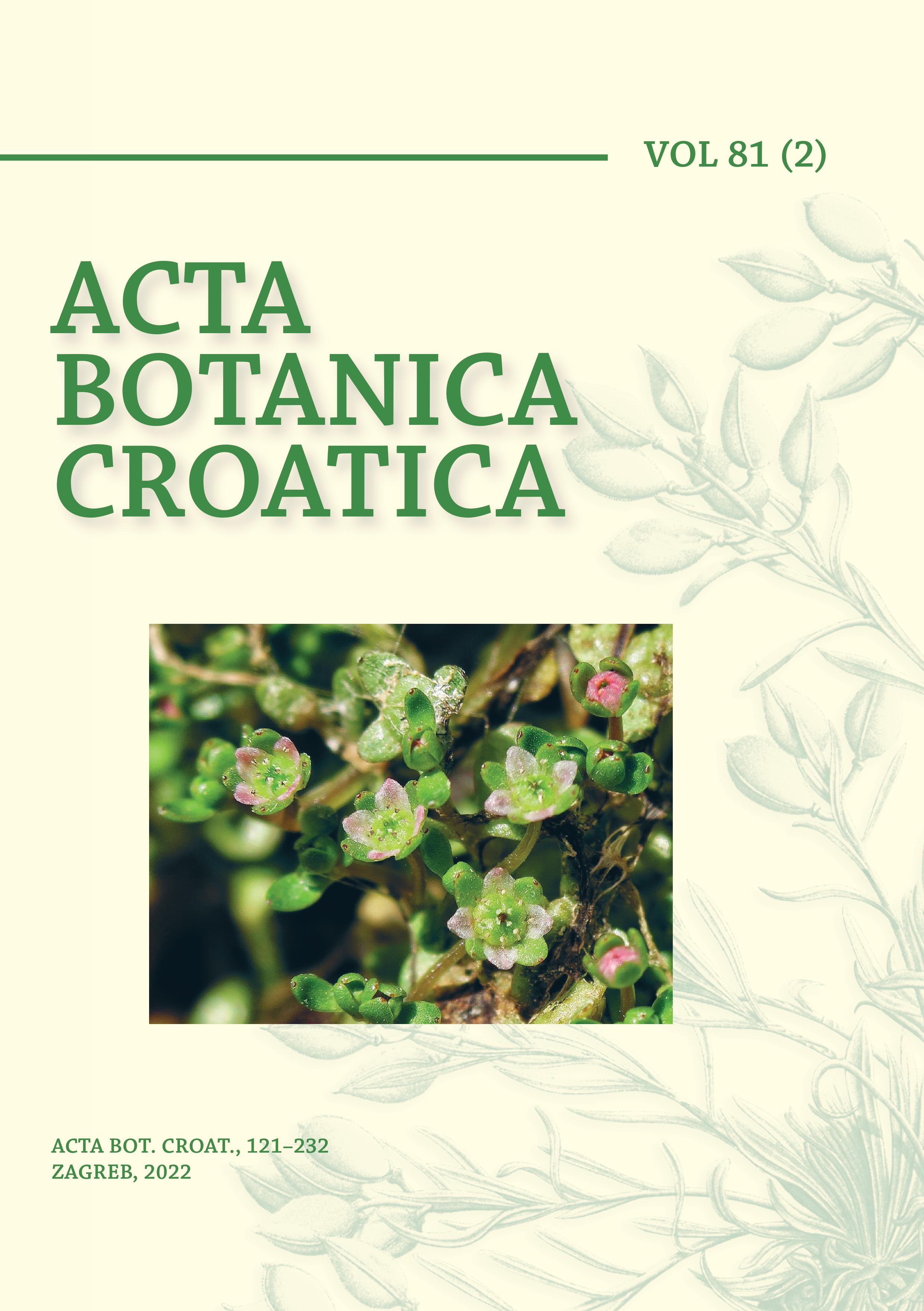 On the cover:
Elatine gussonei (Sommier) Brullo, Lanfr., Pavone & Ronsisv. occurs on Lampedusa and the Malta islands only. Name is also lectotypified here by Brullo et al., pp. 129–139.
Published: 30 September 2022
View All Issues