The interest of the journal is field (terrestrial and aquatic) and experimental botany including plant viruses, bacteria, archaea, algae and fungi, from subcellular level to the ecosystem level with a geographic focus on karstic areas of the southern Europe and the Adriatic Sea (Mediterranean).
The journal welcomes manuscripts for publication in the following categories: original research papers, short communications, book reviews, social news and announcements.
Article submission and publishing are free of charge.
Impact of COVID-19 on journal operations
As a result of the significant disruption that is being caused by the COVID-19 pandemic we are very aware that many researchers will have difficulty in meeting the timelines associated with our usual peer review process. We thank referees for their continued support in these challenging times and ask authors for their patience and understanding.
22-07-2022
Information regarding journal identity theft and potential fraud - please read in full!
Vol. 81 No. 2 (2022)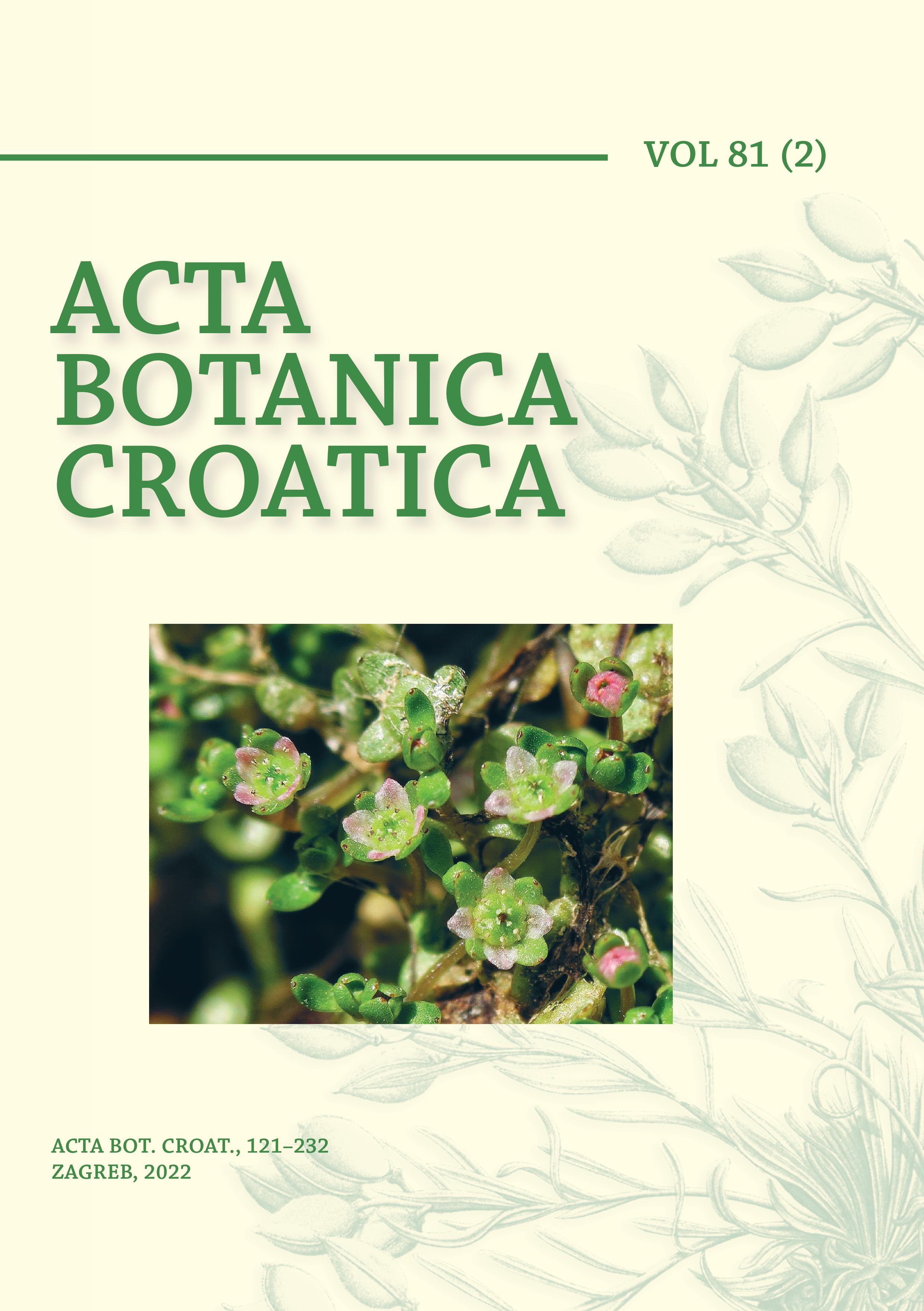 On the cover:
Elatine gussonei (Sommier) Brullo, Lanfr., Pavone & Ronsisv. occurs on Lampedusa and the Malta islands only. Name is also lectotypified here by Brullo et al., pp. 129–139.
Published: 30 September 2022
View All Issues